Current Location
Recent Searches
No places found for the term
Click or press the down arrow to select a date
This rate is available to Rewards members who have earned enough points to redeem (Maximum occupancy of 2 adults not including children.)
Destination has Changed
You will be redirected to the Hotel Search Results page.
---
Hotels in Minnesota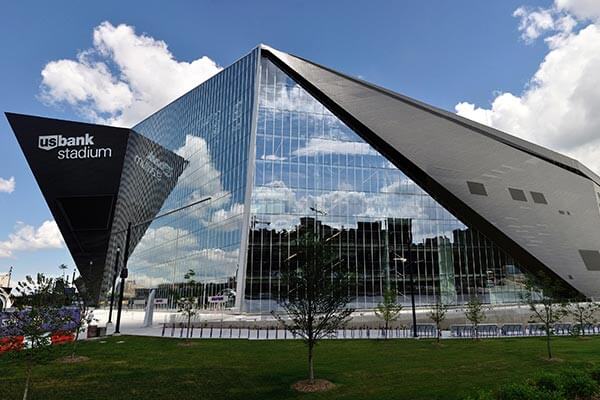 Discover the Diverse Attractions of Minnesota

---
Minnesota plays host to a number of impressive attractions and outdoor adventures. If you're a tree hugger in northwest Minnesota then B & J Evergreen is a must-do on your itinerary. Animal lovers keep busy when they hit the pens at Erickson's Petting Zoo in Osakis. Bask in the wonder of the World's Largest Birdhouse in Audubon or the World's Largest Eagle in Remer. See why they call Pequot Lakes the "Home of the Bobber". Drive out to Eveleth and see the five-ton hockey stick neighboring the U.S. Hockey Hall of Fame.
Take a walk along the shores of Lake Superior. Indulge in the Chester Bowl Fall Festival, get a tour of Wild Country Maple Products, or explore Vikre Distillery. Aquaphiles must carve out time for the Vista Fleet boat tour. Treat yourself to some boating and fishing off the Kabetogama Peninsula at Voyageurs National Park. Learn about the French-Canadian fur trade at Grand Portage National Monument. Enjoy world-class golfing and dining at one of the many golf courses that the Gopher State has to offer.

Feed your intellectual curiosity at the Science Museum of Minnesota. Discover lush beauty at the Walker Art Center for the Minneapolis Sculpture Garden. Treat the kids to a day at the Water Park of America. Bask in 344 acres of water for boating and fishing at Lake Harriet. Take a ride out to the Mall of America and allow your little ones to make memories that will last a lifetime.

Go watch a baseball game at one of the best venues in the business, Target Field in downtown Minneapolis, the home of the Twins. If baseball's not your sport, take in a football game for the NFL's Vikings, a basketball game for the NBA's Timberwolves or WNBA's Lynx at the Target Center, or go to St. Paul and see a hockey game featuring the NHL's Wild. 

Explore world-class museums such as the Goldstein Museum of Design, the Minnesota Children's Museum, or the Schubert Club Museum of Musical Instruments.

Wine connoisseurs and agritourists alike will be in paradise when they see what the Three Rivers Wine Trail has to offer. Sip wine from local vineyards at Cannon River Winery, Northern Vineyards Winery, St. Croix Vineyards, WineHaven Winery, and Falconer Vineyards. Take a ride to Rochester and see the Ear of Corn water tower. See for yourself why Madison is called the "Lutefisk Capital of the World".
Discover Best Western Hotels in Minnesota
---
With 30 Best Western locations in Minnesota ~ you're bound to find something new where you're headed.