Minneapolis-St. Paul Area
Top Things to Do in the Twin Cities of Minnesota
---
Feed your intellectual curiosity at the Science Museum of Minnesota. Indulge your appreciation for aesthetics at the Walker Art Center for the Minneapolis Sculpture Garden. Take a slight detour from the Twin Cities and experience the Mall of America in Bloomington.

Treat the kids to a day at the Water Park of America where they can experience the wonders of indoor surfing. Become one with nature by basking in 344 acres of water at Lake Harriet or the 11,000-acre Minnesota Valley National Wildlife Refuge. The eateries and shopping in Minneapolis and St. Paul are unbeatable.

Sports fans have plenty to keep them entertained too. Whether at a Twins game in the summer, a Vikings game in the fall, or a Wild or Timberwolves game in the winter, anyone looking for professional-quality competition with a college sports scene won't find a better fit than the Twin Cities.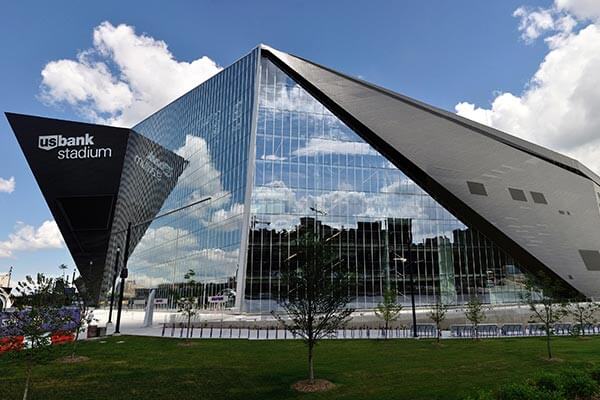 See a Vikings game in the fall at US Bank Stadium
Current Location
Recent Searches
No places found for the term
Click or press the down arrow to select a date
This rate is available to Rewards members who have earned enough points to redeem (Maximum occupancy of 2 adults not including children.)
Destination has Changed
You will be redirected to the Hotel Search Results page.