Discover 31 Hotels in the Greater Houston Area
Current Location
Recent Searches
No places found for the term
Click or press the down arrow to select a date
This rate is available to Rewards members who have earned enough points to redeem (Maximum occupancy of 2 adults not including children.)
Destination has Changed
You will be redirected to the Hotel Search Results page.
---
Greater Houston Area
Out Of This World
---
Make plans to visit Houston Greater Area. Houston and its surrounding metro area offer visitors a nearly endless selection of impressive events and festivals, top tier attractions, charming suburbs, intense sporting events, and can't-miss concerts. During the fall and into the winter, the landscape is just as robust. From downtown Houston to nearby respites like Sugar Land, Katy, and Seabrook, find your favorite destination in the area during your next stay.
Chet's Picks in Greater Houston

This area is full of things to do from city fun to explorin' new cultures and bayou-trippin', with tons of great sights to see and foods to eat along the way. Here are my top picks. 

Houston, as with much of Texas, is a diverse city with a myriad of cultures present in everyday life. 
With a wealth of attractions for every member of the family, Houston is premier destination – and not just in Texas. Be sure to explore the Houston Museum District or the Houston Theater District. NASA fans, tour Space Center Houston or the Johnson Space Center.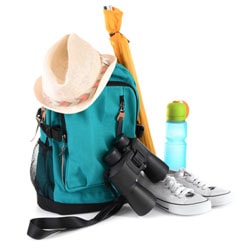 Get Outdoors
Plan to check out one of the year's premier festivals in Plantersville. Found northwest of downtown Houston, just between Montgomery and Navasota, Plantersville hosts the annual Texas Renaissance Festival in the fall. You'll walk into a recreation of a 16th century English village, complete with entertainers – jugglers, minstrels, comedians, and more – across six stages. Don't forget about the wide variety of food.

Catch a Game
The Toyota Center in Houston will be bursting with activity this fall. The NBA's Houston Rockets start their 2016-17 campaign this October, and you'll find an eclectic batch of concerts coming to the Toyota Center, too. Texas is firmly entrenched as a football powerhouse. From the Dallas Cowboys and Houston Texans, to the University of Texas Longhorns, you'll find a variety of excellent teams in the state. In Houston, however, you'll be in Cougar country. The University of Houston Cougars kick off their home schedule at TDECU Stadium.

Put on your dancing boots
When your late summer visit to the Houston area has you in The Woodlands, be sure to check out the annual Beyond the Pines Music Festival. One of the most anticipated events of the year, Beyond the Pines is held at Town Green Park.

Get cultured
Houston, as with much of Texas, is a diverse city with a myriad of cultures present in everyday life. You'll see this first hand when you check out the Annual Turkish Festival. In November, make your way to downtown Houston for authentic dance and music performances, food, and plenty of kid's activities. The drive in from nearby Alvin and Deer Park is quick.

From A - Z
---
Whether you're looking for Abeline to Zapata, you'll find a wide range of excellent hotels to have the time of your life. Look for more travel information in the Best Western City Guides. With 188 Best Western cities in Texas - you're bound to find something new where you're headed.