South Texas Plains Region
Discover Hotels in San Antonio & the South Texas Plains Region
Current Location
Recent Searches
No places found for the term
Click or press the down arrow to select a date
This rate is available to Rewards members who have earned enough points to redeem (Maximum occupancy of 2 adults not including children.)
Destination has Changed
You will be redirected to the Hotel Search Results page.
San Antonio & South Texas Plains
Tex - Mex
---
Make travel plans today, and be sure to include a visit to Texas on the agenda. Head for the San Antonio area out in the Southern Plains where you'll find a whole slate of impressive sites to explore, parks and other outdoor destinations to tour.
Chet's Picks in San Antonio & South Texas Plains

This region is full of deep culture, big characters and amazing eats. Get a true taste of the South Texas plains with my picks below!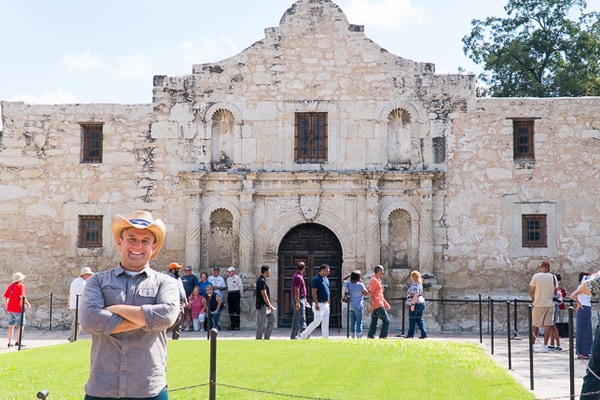 San Antonio is a sprawling metropolis, and while the Lone Star State as a whole offers a wide array of exceptional attractions, what you'll find in San Antonio and nearby suburbs is second to none. From the excellent amusement parks of SA, Six Flags Fiesta Texas is a can't-miss, to the historic sites and sports teams, you and the family will not be disappointed during your stay this summer.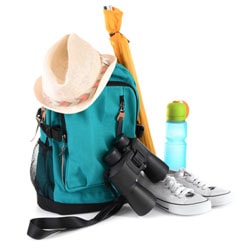 Stroll the Riverwalk
After originating as a modest botanic garden along the San Antonio River, the San Antonio River Walk has grown to become one of the city's top tourist attractions. Take a stroll and stop off at a number of attractions along the way –  the River Walk is home to Rivercenter Mall, the San Antonio Museum of Art, Arneson River Theatre, and Pearl Brewery, among countless other shops, eateries, and watering holes. 
Catch a Game
As late summer turns into autumn, college football gears up for plenty of exciting action in the San Antonio area. Plan for a stay in the pleasant city of San Marcos – this is Bobcats country. The Texas State University Bobcats football team is a major draw for football fans in the area. Head for Bobcat Stadium for their home opener in September when the Houston Cougars are in town. Later in the season, the Idaho Vandals pay San Marcos a visit in November.
Sports fans in the area are no stranger to success, thanks to the perennial champion contender San Antonio Spurs, who host high-flying NBA action at the AT&T Center, not far from downtown San Antonio.
Each spring and summer, baseball fans can enjoy a day at Nelson W. Wolff Municipal Stadium with the San Antonio Missions. Double-A affiliates of the San Diego Padres, the future big-leaguers of the Missions invite you to enjoy America's Favorite Pastime in a more intimate setting. Check the schedule to catch a game during your visit.
Catch a Thrill
Visitors of any age are sure to get a kick out of Six Flags Fiesta Texas. And as the summer months roll around, the park's White Water Bay is there to cool you down with water slides, water funnels, and one of the largest wave pools in America.
Another local favorite is Morgan's Wonderland Park, where families can enjoy a number of uniquely themed rides, as well as special attractions like the Pirate Island Playground & Garden.
History Lessons
Of course, The Alamo should be number one on the itinerary of any first-time visitor to San Antonio. Site of the Battle of the Alamo, a pivotal event in the Texas Revolution, originally named Misión San Antonio de Valero was built in 1744 and has since been named an official state shrine and a UNESCO World Heritage Site.
From A - Z
---
Whether you're looking for Abeline to Zapata, you'll find a wide range of excellent hotels to have the time of your life. Look for more travel information in the Best Western City Guides. With 188 Best Western cities in Texas - you're bound to find something new where you're headed.