Discover 230 Hotels in Texas
Current Location
Recent Searches
No places found for the term
Click or press the down arrow to select a date
This rate is available to Rewards members who have earned enough points to redeem (Maximum occupancy of 2 adults not including children.)
Destination has Changed
You will be redirected to the Hotel Search Results page.
SEE
in San Antonio & South Texas Plains
Alamo in San Antonio

Visit the Alamo to pay respects to the brave Texians who sacrificed their lives for Texas's independence during the 13-day siege. Retrace their steps to learn about why we still "Remember the Alamo" today.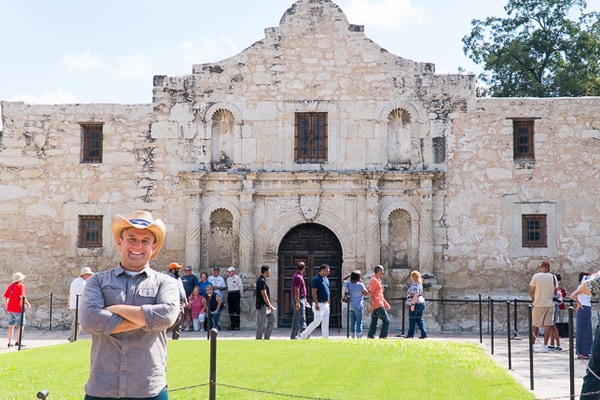 K. Spoetzl Brewery in Shiner

Take a free tour of the K. Spoetzl Brewery in Shiner where (you guessed it!) Shiner beer has been made for over 100 years. Not only will you see the brewing process from beginning to end, but you can get free samples after the tour!

Presidio La Bahia in Goliad

Pay your respects to Colonel Fannin and the other 341 Texian men who lost their lives in the Goliad massacre in and around Presidio la Bahia.

The Wittliff Collection in San Marcos

On the top floor of the Texas State University library is an amazing collection of "Lonesome Dove" memorabilia, donated by museum founder Bill Wittliff, who was also the producer and screenwriter for the TV series.

Explore More in San Antonio & South Texas Plains
Choose a region, and start your adventure: