Visiting the Poconos & Northeast PA

---
Throughout the fall and into the winter across Pennsylvania's Poconos region you can find a wealth of premier events, festivals, concerts, and more, all yielding fun-filled adventures for all members of the family. From Sayre and the northern reaches, to Shillington and the charms of nearby Reading, your next visit to the PA Mountains will be impressive.

As you embark on your fall or winter trek through the Poconos, you'll discover some sterling attractions along the way. Wilkes-Barre is home to the aptly named Wilkes University, ideal for those traveling with high school-aged kids. Check out even more schools in Bethlehem, as it's home to Lehigh University, DeSales University, and Moravian College. In Tannersville you'll find unmatched views of the fall foliage when you explore Camelback Mountain.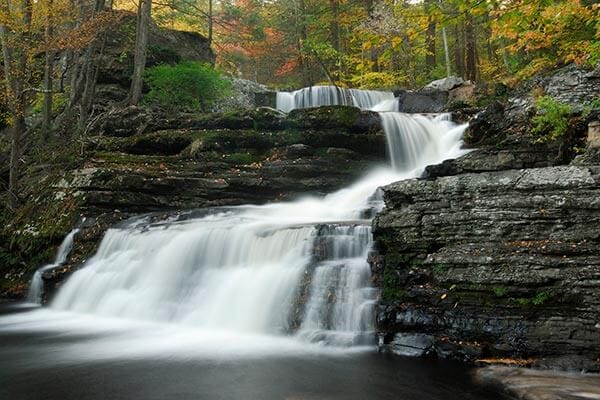 Delaware Water Gap National Recreation Area in Pennsylvania
Current Location
Recent Searches
No places found for the term
Click or press the down arrow to select a date
This rate is available to Rewards members who have earned enough points to redeem (Maximum occupancy of 2 adults not including children.)
Destination has Changed
You will be redirected to the Hotel Search Results page.