Current Location
Recent Searches
No places found for the term
Click or press the down arrow to select a date
This rate is available to Rewards members who have earned enough points to redeem (Maximum occupancy of 2 adults not including children.)
Destination has Changed
You will be redirected to the Hotel Search Results page.
---
Get Ready for an Epic Travel Adventure in Alaska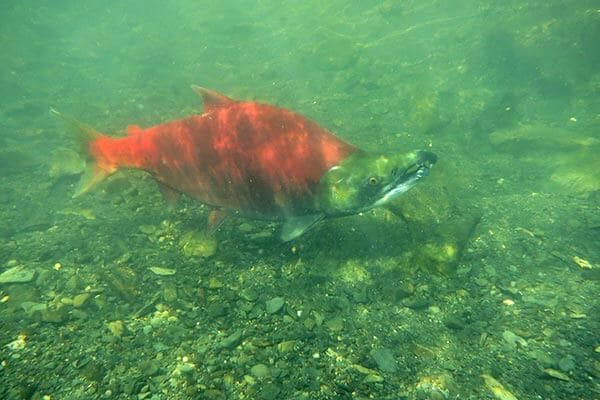 With a lake the size of Delaware, deciduous forests teeming with hemlock and spruce, glacier-carved gorges, volcanic mountains, and abundant wildlife that you won't find anywhere else, the sprawling state of Alaska offers epic exploration into its rich culture and adventurous travel into the wild unknown.

Here salmon spawn in crystal-clear rivers, grizzly bears roam on mountainsides and wolves still howl at the moon. The highest mountain peak in North America can be found at Alaska's Denali State Park located between Anchorage and Fairbanks. Visitors can take an enterprising road-trip between the two cities on highways winding around rock ledges and overlooking sweeping valleys below. 
Along the Inside Passage and Southwest Islands, charming port towns like Ketchikan, Kodiak and Homer are home to diverse cultural museums, art galleries and historically significant icons like totem poles. These quaint coastal hamlets offer whale watching tours and plenty of fresh seafood for dining along the Gulf of Alaska or the Bering Sea.

Learn about the evolution of indigenous tribes and Russian influences on the state at the Alaska State Museum in its capital city, Juneau. For more fun history, spend a day strolling through a preserved pioneer settlement from the 1890s on the Fairbanks Gold Rush Walking Tour.

If its exhilaration that you crave, Alaska's dozens of national and state parks offer miles of hiking and biking trails. Tour guides stand ready to take you river rafting or kayaking alongside colossal glaciers at Kenai Fjords National Park or Glacier Bay National Park and Preserve.

For the best animal sightings, Katmai National Park in the Southwest region and Admiralty Island near Juneau are two places where you are almost guaranteed to see bears. Alaska's Dall sheep can be found on mountainsides and along trails like the Savage River Loop at Denali National Park. Herds of caribou and moose are found roaming in assorted pockets throughout Alaska's varied terrain. You just must look up to spot marvelous bird species flying overhead, including majestic sights of the imperial bald eagle.

Alaska offers a rich and diverse playground for visitors looking to explore some of the most spectacular geographical land features in the world. Although getting to some of the more remote regions is not easy, seaplanes, ferries, railroads, and cars provide a variety of transportation. With a little planning ahead, there's not much that you can't do in the last frontiers of Alaska.
Discover Best Western Hotels in Alaska
---
With 12 Best Western locations in Alaska ~ you're bound to find something new where you're headed.