Current Location
Recent Searches
No places found for the term
Click or press the down arrow to select a date
This rate is available to Rewards members who have earned enough points to redeem (Maximum occupancy of 2 adults not including children.)
Destination has Changed
You will be redirected to the Hotel Search Results page.
---
Hotels in Montana

From the dense forests of the northwest to the open plains of the southeast, Montana presents a four-season wonderland perfect for adventure junkies and fresh air fiends who like a sprinkling of sophistication along with their adrenaline pursuits.

Much of the Treasure State slumbers under a deep blanket of snow in the winter – and the state has downhill ski resorts, cross-country ski areas, spots perfect for snowmobiling, and plenty of hot springs to keep everyone happy. Downhill skiers can try the challenging runs at Big Sky or the steep trees at Montana Snowbowl. Kick and glide skiers will find hundreds of miles of marked and groomed trails along the Continental Divide at Lost Trail Pass or in the empty valleys of the Pioneer Mountains near Dillon. Snowmobilers, meanwhile, can track up quiet forest roads around Libby or highmark alpine bowls near Superior.

Come spring, anglers cast flies into world-famous rivers such as the Madison, the Blackfoot, and the Big Hole, while wildlife watchers scan the skies for bald eagles or the slopes of Yellowstone National Park for grizzlies coming out of hibernation. The snowline gradually retreats, opening up mountain roads outside of Red Lodge, while the plains around Billings and Lewistown teem with deer and elk.

The endless days of summer turn the mountainsides green and carpet high valleys with a kaleidoscope of wildflowers. Kayakers boat through hip cities like Whitefish and Missoula, while mountain bikers ride skyline trails outside of Bozeman and hikers lose themselves in wilderness areas like the Bob Marshall. County fairs bring communities together and forests brim with huckleberries and mountain goats.

Fall days turn crisp and the air fills with woodsmoke and breathtaking foliage. Fall festivals seem to take over towns like Seeley Lake and Livingston, and the cheers of football fans echo off the mountainsides surrounding the University of Montana and Montana State University.

Year-round, visitors can follow the trails left by explorers Lewis and Clark outside of Great Falls and visit galleries and museums in surprisingly sophisticated towns such as Helena and Kalispell. There's award-winning craft beer and soul-satisfying steaks to cap a day of following lonely roads and long trails.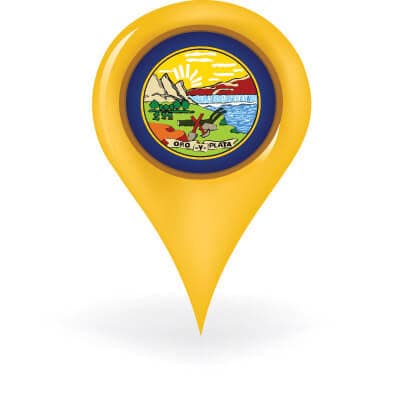 Discover Best Western Hotels in Montana
---
With 19 Best Western locations in Montana ~ you're bound to find something new where you're headed.