Current Location
Recent Searches
No places found for the term
Click or press the down arrow to select a date
This rate is available to Rewards members who have earned enough points to redeem (Maximum occupancy of 2 adults not including children.)
Destination has Changed
You will be redirected to the Hotel Search Results page.
---

Get Set to Explore West Virginia - The Mountain State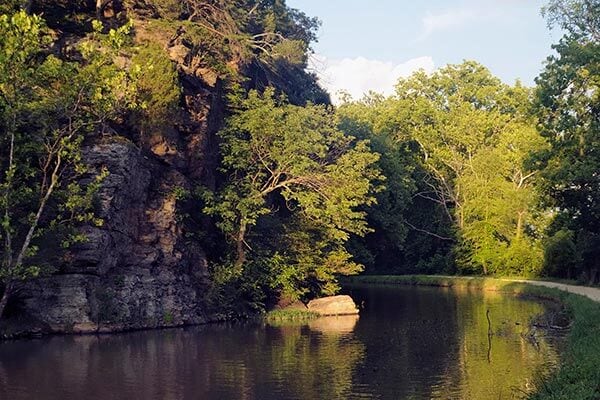 Marked by rugged mountains, deep valleys, hidden towns, and a long history, West Virginia is a wild and wonderful Appalachian destination which has something for everyone. The state's human history stretches back thousands of years. You can stand atop ancient burial mounds, walk hallowed Civil War battlefields, or see the site of an attempted slave uprising. Throughout West Virginia you'll find museums, interpretive centers, remarkable mansions, weathered antiquities, and restored historic districts perfect for an afternoon stroll.
West Virginia's Appalachian Mountain culture is singular – at every stop you'll encounter melodic bluegrass and the state has an annual calendar full of exceptional festivals and parades where you can clog with the locals, churn apple butter, or hear down home string bands play at a town square.

There's plenty of notable art here, too, ranging from renowned glass blowers to potters who use West Virginia mountain clay to create one of a kind pieces. Cities like Charleston are chock full of galleries showcasing great paintings and sculpture, while in back roads towns you can find nearly forgotten shops selling rare primitive furniture and vintage kitchen utensils.

Of course, many people come to West Virginia to experience its outdoor splendors. The state is almost entirely covered in mountains and riven by deep valleys, roaring rivers, and parks which hold trails for hikers, bikers, horse riders, and off-road vehicle enthusiasts.

Rivers like the New and the Gauley are famous around the world for their wild rapids – some stretches of whitewater are experts only, but other sections are calm enough for the whole family, and you'll find plenty of outfitters ready to put you on the water for the day. West Virginia has a notable stretch of the country's most famous hiking path – the Appalachian Trail – and has some mountain bike trails which receive bikers' highest honor – "Epic." There is also one of the nation's largest networks of all-terrain vehicle trails as well as a former rail line turned into a multi-use path which stretches for nearly 80 miles.

The state's green mountains turn white in the winter, and ski areas like Snowshoe offer some of the deepest snow and most challenging runs in the East. Not far away are hundreds of miles of miles of cross-country ski trails and a unique-to-the-East backcountry ski touring center.

West Virginia's mild climate produces a bumper crop of produce. Restaurants here helped pioneer the farm to table movement, and from early summer through late fall roadside stands and center city farmers markets put the best produce in your hands.

The state lives by its motto, Montani Semper Liberi – "Mountaineers are always free." Come see why!
Discover Best Western Hotels in West Virginia
---
With 5 Best Western locations in West Virginia ~ you're bound to find something new where you're headed.