Current Location
Recent Searches
No places found for the term
Click or press the down arrow to select a date
This rate is available to Rewards members who have earned enough points to redeem (Maximum occupancy of 2 adults not including children.)
Destination has Changed
You will be redirected to the Hotel Search Results page.
Best Western Vacation AdvantageSM
TYSON FOODS

Best Western® is pleased to offer a special rate to you for your leisure and personal travel. Enter your destination and travel dates above and start saving. Pack your bags and enjoy your stay!
Amenities that Help You Kick Back and Relax
Stay connected with free high-speed internet access
Complimentary hot breakfast served daily with healthy selections, "Build Your Own" options, and "Grab And Go" service*
Fitness centers available**
Mini-refrigerator and/or microwave available in your room**
Choose from more than 4,200† hotels in over 100† countries and territories worldwide
---
Join our Award Winning Loyalty Program
Go. Get. Rewarded.® Points don't expire, no blackout dates. 
We'll match your ELITE status in any other hotel loyalty program, FREE of charge

---
We Are Committed to Comfort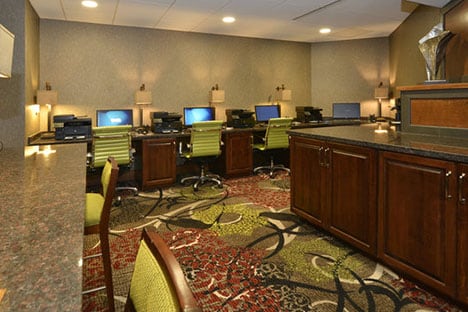 ---
*Breakfast is available at no charge at most of our hotels. It is at the hotels discretion to offer breakfast at available on-site restaurant(s), charges will apply. Selections will vary by hotel. Specific menu options will rotate daily and may not be available at all hotels. Available at hotels throughout the United States and Canada.
**Amenities and services may vary at individual hotels worldwide. Please check individual hotel listings for a complete list of amenities and services.